2017 Is Right Around The Corner: What You Need to Know About Your Dental Insurance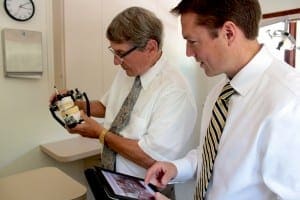 The end of the year is fast approaching, you have paid your dental insurance premium, but are you reaping all of its benefits? Saunders DDS, your dentists in Asheville want to make sure you are getting all of the insurance benefits you deserve. If you have not reached your dental insurance's maximum (this is the yearly amount your insurance will pay for preventive care) you may not be getting the most bang for your buck. Most dental insurance plans cover 100% of preventative care costs. This includes:
These treatments will make sure that you do not require any major dental overhauls such as:
Compared to other health insurance, dental insurance, is pretty straight forward with a few differences when compared to other types of insurance. For example, car insurance provides protection for anything that could go wrong. Say your car is parked in front of your home and a drunk driver hits it in the middle of the night, your car insurance will help you pay for that. Car insurance pays for the unexpected. Dental insurance is put in place to provide for the expected. Its protection plan is your annual preventative dental health care check ups. Dental insurance is made to keep your teeth and gums healthy and prevent you from getting any major dental work done. If you do require major dental work the insurance will help you with some of it, but most of the time – depending on your insurance provider- you will pay more out of pocket than you were planning to.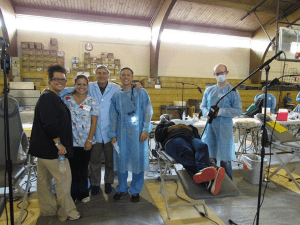 Not all dental insurances are created equal but they all have a maximum amount of money they will spend on your dental health. If you go above this amount you will be required to pay 100% of the rest of your dental bill. From January 1st till the end of the year you are able to use this Maximum for preventative dental health care. However, if you do not use this money within that calendar year, it will not roll over into the next year. You have paid the monthly insurance premium all year long, so you deserve to use this money on your dental health. Not only will your preventive treatments keep you from having to pay more of your own money if dental surgery or the like is required, your gums and teeth will thank you for the annual check up. If you do not use your dental insurance's maximum, you will lose out on that money and starting January 1st of the next year, you will need to reach your deductible yet again.
If you are unsure if you still have benefits that need to be used before the year is up, call your dentists in Asheville, Saunders DDS at (828) 277-6060, and we will be happy to answer any of your questions regarding your health insurance. New patients will want to get in touch with their insurance provider or have us call them for you. Saunders DDS will make sure you are able to take full advantage of your dental insurance.