10 Tips for Choosing the Right Dentist in Asheville, NC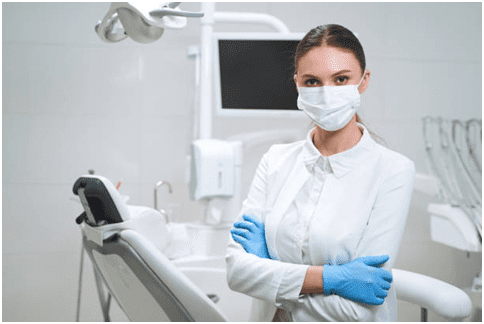 Are you moving to the Asheville area or else just looking for a new dentist in Asheville, NC? Finding the right dentist to be your partner in oral care is essential to keeping your teeth and gums healthy for life. Saunders DDS helps you find the best dentist for you with our 10 tips for choosing the right dentist in Asheville, NC so you and your family can have the best oral care!
Ask People You Know
When searching for a dental clinic in Asheville, a good place to start is by asking people you know. You can ask your friends, family, physician, or co-workers if they go to a dentist that they go to that they like. Getting a referral from people you know is often the best way to find a reputable dentist in the area. You can also search online for dental services in Asheville to locate potential dentist near you.
Verify the Dentist's License
Once you have a few dentist to evaluate, you can begin by verifying the dentist license. This is easy to do online with the North Carolina State Board of Dental Examiners. Once you search the dentist's name, you'll also be able to tell if the dentist license is in good standing with the board.
It's also a good idea to look for dentists who are members of the American Dental Association (ADA). Dentist membership with the ADA means the dentists make a pledge to respect their patients' wants and needs, do no harm, be fair, do good, and be truthful.
Evaluate Their Experience
Your dentist should always be an experienced professional. However, you may want a dentist who is more experienced in the areas you need the most help with. For example, if you're looking for a family-friendly dentist, you may want to ask about the dentist's experience with children. Or maybe you're looking for a dentist with more experience in cosmetic or restorative dentistry. Either way, ensuring that the dental clinic in Asheville can meet your needs is important.
Look at Office Location and Hours
When looking for a dental clinic in Asheville, it's also important to look at their office location and hours to determine if their practice is in a convenient location for you and open at times that are good for you. The further away your dentist is, the more work and time it will be to keep up with your oral care. Going to the dentist shouldn't be a hassle—it should be convenient and easy to do. It's also important to ask your dentist about their emergency hours or policies, especially if you have kids!
Consider Insurance
Most dentists accept major insurance carriers, but it's always good to check with the particular dentist you're considering to be sure that they take your dental insurance. However, if you don't have dental insurance, don't let this stop you from getting the dental care you need to maintain your smile. Most dental practices in Asheville have some type of in-house membership or payment plan so that you can still get the services you need at an affordable price.
Research Online
If you have dentists in mind that you're considering, researching them online can help you make the best decision. You can look at Google or YELP reviews, check the Better Business Bureau website for outstanding complaints, and even see photos of the practice on some websites. Especially since many practices aren't letting patients tour the office during the current pandemic, researching online can often provide you with the information you need to make an informed decision about your new dentist in Asheville.
Ask About Their COVID Precautions
During the pandemic, it's still important to receive dental services in Asheville, but you also want to know what your dentist is doing to keep patients safe during COVID-19. Your dentist should be following Centers for Disease Control and Prevention (CDC) guidelines for keeping both staff and patients as safe as possible and to reduce transmission of the virus. You can expect your dentist to screen patients, conduct regular cleaning protocols, and use personal protective equipment, but if you have specific questions, don't hesitate to reach out and ask the dentist.
Know If They Are Family Friendly
If you have kids, it's good to know if the dental practice you're considering is family-friendly. Although you can look for a separate pediatric dentist for your kids, it's often convenient for families in Asheville to all go to the same place for their oral care. Many dentists see both adults and children, but asking about their experience and their preventative dentistry services for both adults and children can help you make the best choice for your new dentist.
Consider Their Policies
Before choosing a dentist, consider their office policies. They may have specific policies in place regarding missed appointments, procedures not covered by insurance, and emergency dental appointments. Considering the office's policies can help you evaluate if the dentist will be the best fit for your oral care needs. It can also help your oral care go smoother when you know the practice accommodates emergencies or offers payment plans for procedures not covered by your insurance.
Schedule a Visit
Once you've done your homework on your dental services in Asheville, it's time to schedule a visit. During your visit, you can evaluate the dentist, how clean the practice is, how knowledgeable the receptionists are, and how easy and comfortable they make your oral care. Oftentimes, scheduling a visit with a dentist is the best way to get to know them and evaluate if they'll be a good fit for your long-term oral care needs!
Looking for a New Dentist in Asheville? Contact Us!
If you're searching for a new dentist in Asheville, give us a call at Saunders DDS to learn more about our dentistry services for the whole family. We're located centrally in Asheville for convenient oral care and are proud to be members of the ADA. Call us at (828) 277-6060, or use our contact form to get in touch or request an appointment!
Discover the perfect smile for your family today! Explore our top 10 tips for choosing the best dentist in Asheville and enjoy a lifetime of healthy, happy teeth. Click here now!