Welcome to Saunders DDS, a friendly family dentist!
We are welcoming new patients to Saunders DDS! If you are looking for a new dentist in Asheville, North Carolina, we invite you to consider us. We love new patients and look forward to an opportunity to get to know you in person.
Our family of patients trusts us with a wide range of dental procedures—including those for life's special events, such as getting married.  We'll ensure your teeth are camera-ready for your special day.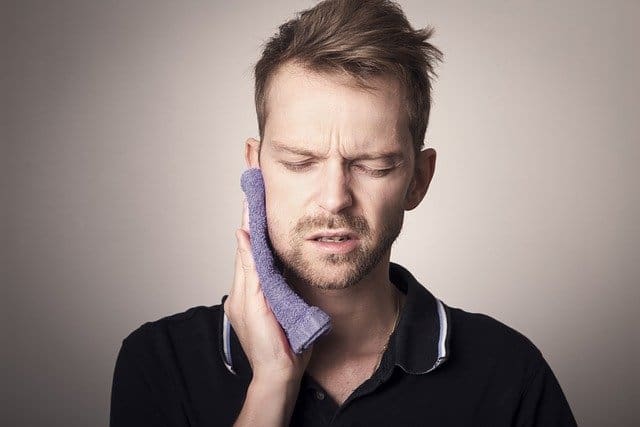 Need an Emergency Asheville Dentist?
Whether it's a chipped tooth or lost filling, some of the most pressing dental problems seem to happen when you least expect them. Drs. Steven and Michael Saunders routinely treat dental emergencies and strive to see you on the day you contact us.
If you're in need of emergency dental care, please contact our Asheville dental office at 828-277-6060.
Having white teeth can increase your confidence, give you a stunning smile, and make your dreams come true for your wedding day or another special event in your life. Getting incredibly white teeth doesn't even need an occasion it's easy to feel great about your smile every day with professional teeth whitening at our Asheville dental practice.
Make an appointment for a plan to put your "best teeth forward" including cosmetic services such as teeth whitening (SPECIAL), professional cleanings, tooth-colored restorations, or cosmetic veneers. We want you to say "I Do" with a big smile!
For patients where time is of the essence, we offer CEREC digital technology. This state-of-the-art CAD/CAM technology allows for most crowns, veneers, and inlays to be completed the same day during the span of one appointment. Heading to Italy for vacation and break or chip a tooth? Using computer-aided CEREC technology, Dr. Saunders can restore your damaged tooth using a durable ceramic restoration that has a natural tooth-colored appearance. In a couple of hours, you'll be saying "Bon Voyage!" If you would like to inquire more about CEREC restorations at our Asheville dental office, please give us a call at 828-277-6060.
Located in South Asheville
A Family-Owned Asheville Business
Founded in 1992, we are a family owned dental office located near Biltmore Forest in Asheville NC, offering a wide array of services ranging from general dentistry, oral surgery, and emergency dental services, to teeth whitening and pediatric care. You can read more about our licensed doctors below.
Our Blog
Check out the latest from our blog.
Dental Discovery New teeth are one aspect of early life that let you know your child is growing and developing. All kids grow and change at different rates and the same is true about tooth development. Tooth development begins before a child is born. Around 6 months of age the first primary, or baby tooth…
Thank you for taking the time to visit the dental blog of Dr. Steven Saunders and Dr. Michael Saunders. Please check back often for updates on events happening at our Asheville dental office. We also hope to share important and interesting information about dental implants, cosmetic dentistry, prevention, emergency dentistry, and other hot topics in the dental industry.…