Give The Gift Of A Beautiful Smile This Holiday Season!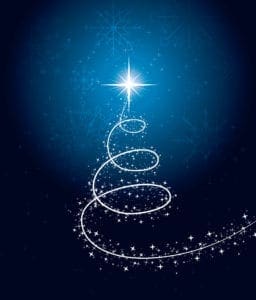 Let's be honest, the holidays are a wonderful time to connect with family and friends but sometimes the stress of what to get people can be overwhelming. Let Saunders DDS, your dentists in Asheville, take some of this stress away from you this holiday season by giving the gift of cosmetic dentistry! Teeth whitening treatments and porcelain veneers are a wonderful and thoughtful gift to show someone you care. Let the people you love shine this holiday season by giving the gift of a beautiful smile.
Rather than using an at-home teeth whitening kit, get your loved one the gift of a professional whitening treatment. Most store bought kits will do more harm than good by stripping away tooth enamel and can take up to two weeks to even see results. At Saunders DDS we will make sure that you are given the best teeth whitening treatment in the fastest amount of time. We begin with a thorough examination of your teeth to get off any stains or buildup that may have dulled your smile. Then our dentist will do a chairside bleaching, which is our professional whitening treatment. During the chairside bleaching we use a high grade bleaching gel and a special light to give you a sparkling smile in less than an hour.
If your loved one has chipped, crooked, poorly shaped teeth, or badly stained teeth porcelain veneers may be the better option for them. Porcelain veneers can bring back the holiday joy in their life that they may not realize they were missing. Porcelain veneers, or Lumineers, are thin shells that are crafted to fit around the bad teeth to give a natural and even looking smile. Give the gift of a beautiful smile by giving that special person a chance to see our dentists in Asheville. Saunders DDS is skilled in placing veneers on the crooked or chipped teeth that need a little extra love. Our dentists will help to make sure that porcelain veneers are the right thing for your loved one. Whether you are an existing or new patient, call our dentists in Asheville to schedule an appointment to bring the sparkle back in their smile. Usually with cosmetic dentistry there is some waiting period after your consultation and if impressions need to be made.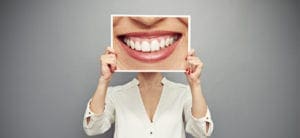 However, at Saunders DDS, we offer Computer-aided Restoration or CEREC to create veneers in one day. There will be no need for your loved one to wait to get a beautiful smile as they will be able to get same day veneers.
Having a dazzling, white smile makes anyone feel confident and joyful. Let your loved one light up the room this holiday season by giving the gift of a perfect smile. This is truly the gift that keeps on giving. Call your Asheville dentist at (828) 277-6060 today to speak with one of our specialists to see what option is best for your loved one. Don't stop there either, treat yourself to a beautiful smile this year.